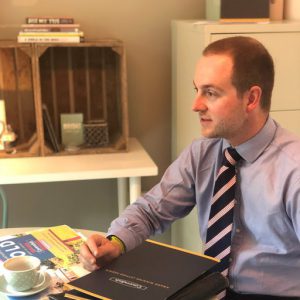 We sat down with David Adams, Cavendish Rentals Director, and asked him his top tips for maximising your return on a rental property.
With over 12 years within the rentals industry, David Adams has witnessed some dramatic changes in the industry. "The industry has definitely changed significantly over the past few years. The demand for rental properties is still high – it can be relatively easy to let a property but the focus for us, is how to maximise the return on investment for our landlords. Whereas they may have grown their property portfolio, now it is all about maximising the rental yield.
So, David, is it all about the highest rental value?
Interestingly, no… we need to think about rental profits and not rental income. It's our job to see the big picture and consider all aspects of rental value and quality of tenant.
We always look for the tenant who will look after your property, stay long term and always pay on time.
It's easy to inflate rental values and there will always be those who are willing to pay.  From experience though, that tenant may always feel hard done by and this may impact their loyalty.
Can you give our readers and prospect landlords some advice to maximise the potential of their rental?
Consider the presentation of the property. Who are you trying to attract? Make sure that it suits that target market both in the presentation, décor and marketing. It doesn't have to incur huge costs. A small investment will pay off in the long term if it is done with the target market in mind. We will undertake a property inspection and advise of how much you could rent the property in the current state and after any renovations.
Research your area. Are there any up and coming areas nearby that like new restaurants or shops? Check out the school reports in the vicinity? A good Ofsted or Estyn report can offer attract families. Any positive changes within the area may lead to higher rental yields.
Maximising profits doesn't just mean increasing rent. It can mean finding the right long-term tenant and minimising property vacancies. Holding rent at the current level for a renewal could prove more valuable than remarketing at a slightly higher value. Plus, you'll ensure that you have tenants you're happy with, without the prospects of void periods during the remarketing process.
Lower your overheads:This can mean anything from remortgaging to a better deal and sourcing cheaper plumbers or electricians.
Look for gaps in the market. Is there a need for more family properties? Are there too many unfurnished rentals on the market but not enough furnished? Create a USP to ensure that the demand for your property is strong.
For more help on how to maxiise your rental profits, contact David Adams and the Cavendish Rentals team for a free rental profits audit and advice 01244 401440